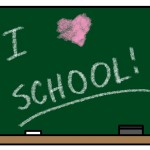 Looking back at 2012, the year was full of new additions to both sites at abcteach.
Our staff continues to work towards the goal of creating materials that help reach your students and support their love of learning. We've collaborated with fellow educators, industry colleagues, and you, our abcteach community. The following are a few highlights:
• Math, ASL, and Science Videos – Free | Member
• New abcteach Video
• Common Core Standards Section – Free | Member
• Advanced Search Capabilities
• Math Magician App (available on iTunes)
• abcteach Blog – guests posts and anti-bullying series
• Hundreds of New Materials – Interactives, Special Needs, Cultural Holidays
• and more!
As you are home for the holidays, we wish you much happiness with your family, friends, and loved ones. It's this time together, now more than ever, that is the true meaning of the season.
abcteach is proud to continue supporting your educational and classroom needs (and hopefully add a little fun, as well!). We thank you for being a part of our community, and we look forward to the opportunities ahead in 2013.
To your continued success,

The abcteach Team