As the leaves start to change colors and the air becomes crisp, October brings a perfect opportunity to infuse some seasonal excitement into your child's learning routine. Whether you're a parent looking to reinforce classroom lessons or a teacher planning engaging activities for your students, October worksheets for kids can be a fantastic way to blend education and the spirit of autumn. In this blog, we'll explore a variety of fun and educational worksheets designed to make learning enjoyable throughout the month of October.
Pumpkin Math
What better way to dive into October than with some pumpkin-themed math worksheets? From counting pumpkin seeds to practicing addition and subtraction with pumpkins, these worksheets can make math lessons both interactive and enjoyable. You can also explore concepts like geometry by having kids measure the circumference of different-sized pumpkins.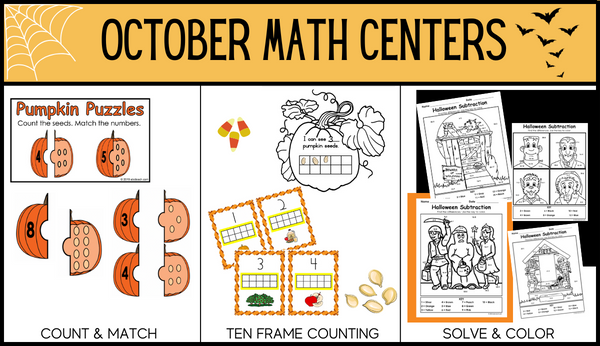 Spooky Spelling
Spelling worksheets can take on a fun twist in October. Create word search puzzles with Halloween-themed words, or have kids unscramble spooky terms related to the season. This not only reinforces spelling skills but also gets children excited about the upcoming holiday.
Autumn Science
Fall is a great time to explore the natural world, and you can do that through science worksheets. Teach kids about the changing seasons, the life cycle of leaves, or even the migration patterns of birds. Hands-on activities like leaf rubbings and observations can accompany these worksheets for a well-rounded educational experience.
Creative Writing Prompts
Encourage your budding writers to unleash their creativity with October-themed writing prompts. Ask them to craft spooky stories, describe their favorite fall activities, or write a letter to a friendly ghost. These exercises will not only improve their writing skills but also allow them to express their imaginations.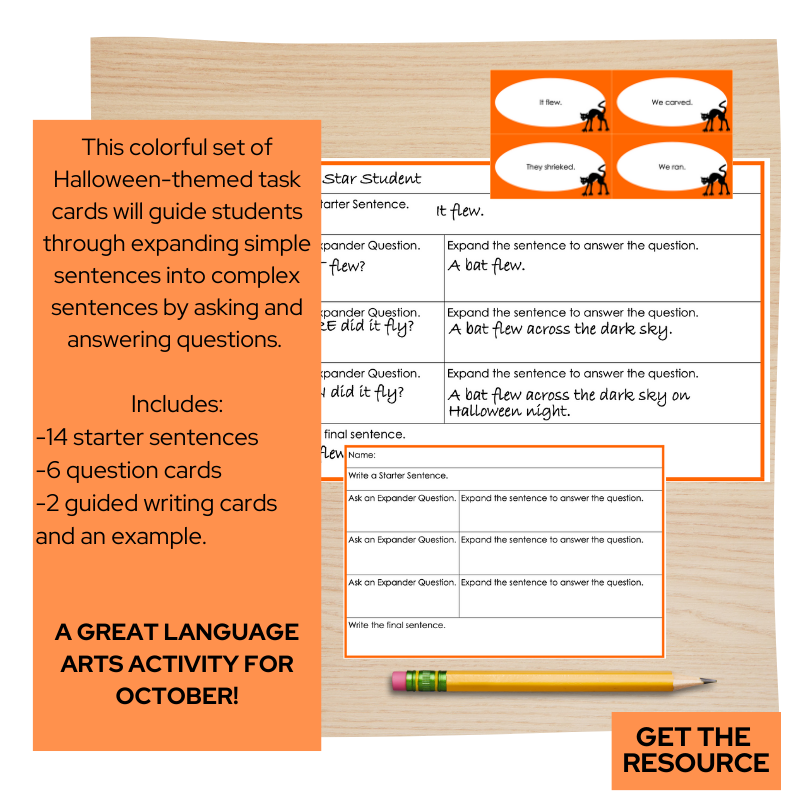 Fall Crafts and Coloring Sheets
Engaging kids' artistic abilities is essential for well-rounded development. Provide them with coloring sheets featuring autumn scenes, such as pumpkin patches, scarecrows, and colorful leaves. You can also incorporate craft worksheets, guiding them to create seasonal decorations like paper plate masks or leaf garlands.
Fall Vocabulary
Expand your child's vocabulary with worksheets that introduce new autumn-related words. Create crossword puzzles, word searches, or matching games that focus on words like "harvest," "foliage," and "hayride." It's a fun way to boost their language skills.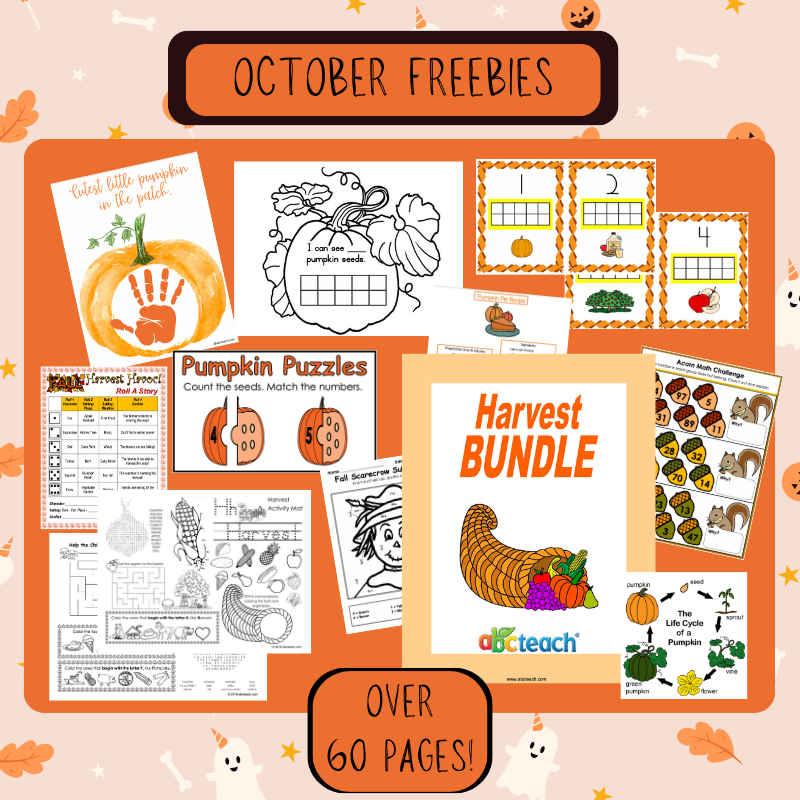 October worksheets for kids can make learning during this colorful season a delightful experience. Whether you're homeschooling or looking for engaging activities to supplement your child's education, these worksheets can cater to a range of subjects and learning styles. The key is to make learning fun, relevant, and seasonal, allowing children to explore the beauty of October while building essential skills. So, embrace the fall spirit, gather your supplies, and dive into these educational adventures with your little learners!
~The abcteach Family