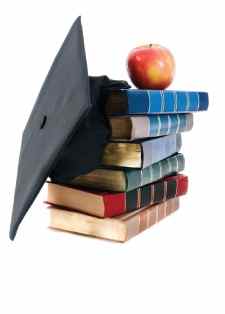 That's right: free memberships for all undergraduate education majors and their professors. With college tuition soaring, we could not be more proud to provide this to our collegiate community.
abcteach's University Partnership Program is designed to promote education and support future educators through their studies, and into their new classrooms. Education undergraduates have unlimited access to interactive activities, theme units, worksheets, and more, providing tangible materials to teach the concepts that they're learning now in class.
As for professors, many use our site to enhance their teaching methods, for reading materials, and math supplements. Along with supervising university professors, they also find the flexibility and customization of our abctools to be a huge asset for student projects and lesson plan creation.
University Partnership Program Highlights
• The program is totally free for undergraduate education students and professors (including Special Education and Early Childhood Development).
• Unlimited access to the abcteach member site: 45,000+ materials; abctools® custom worksheet generators; a massive educational clip art/photo collection; whiteboard interactives and PPTs; specialized sections; and a growing video library.
• Both students and professors can enroll their college in the program.
• All colleges and universities can apply!
"I think it is wonderful that such a great website for teachers is willing to give the student teacher a free membership. abcteach.com is the best resource that I have found since beginning my education program! Thank you."
Tess, Special Education Major
"I have found this site to be an invaluable asset to my own work as well as that of our BYU students. Thanks so much for including our university in this fantastic program."
Teri, BYU Professor
With abcteach, students are better armed to handle student teaching and better prepared to succeed as full-time teachers. For more details or an enrollment application, please contact University Partnership Coordinator, Sheryl Schreefel, at [email protected].
We thoroughly enjoy our ability to "give back to education" in the abcteach way. If you have a student or professor who you think would benefit from this program, please help us share the word.
Posted by Lindsey Elton, abcteach Team