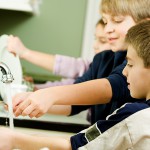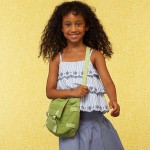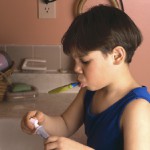 Establishing a Routine
A new school year is just around the corner, which means it's a great time to begin and maintain new daily living skills. This applies to children and young adults of all ages. Establishing schedules or routines for everyday skills is a great way to be sure they are learned and consistently done appropriately.
Schedules and routines can be very individualized or created to meet the needs of small groups. They can incorporate a variety of items (such as a plastic spoon to symbolize meal time, or a sock to symbolize time to dress), photographs (a picture of a child brushing her teeth or getting ready to go to school), clip art pictures (a person answering the phone or setting the table), or words (describing the steps required to successfully complete the skill). A full or partial day schedule can be put together pretty quickly after the initial organizing process is completed. Many daily routines are done on a consistent basis. We all get up, follow a grooming routine, dress, eat meals, and go to school or work as part of our regular daily routine. These can easily be placed on the schedule, with less consistent activities, like trips to the store, leisure and recreation activities, or visiting family and friends, being added as needed.
A horizontal or vertical strip of cardboard-like material with Velcro tabs can serve as a daily schedule. Items, photos, clip art, or words can be interchanged on the Velcro tabs to help the child navigate each day with less confusion and fewer problems. Train young children with an item schedule first. As the child learns to follow the item schedule, you can begin to pair the items with photos of the skill. The items can then slowly be faded off the schedule, so only the photos remain. The same process can be done when progressing from photos to clip art pictures. Clip art schedules can be produced easily on the computer. It is often helpful to print the schedule on cover or card stock paper. Once schedules are on an 8" x 11" sheet, a clip board, folder, or binder may serve as a more appropriate display for the schedule. If your child or young adult gains word recognition or reading skills, a word schedule may be introduced and used.
Learning when and how to independently perform daily living skills will help make the day run smoothly. Check out the new collection of picture and word schedules on our member site this month. They can be used as teaching tools to help children and young adults establish independent skills for such tasks as dressing and undressing, washing hands and face, showering, and appropriate nose care. The schedules can be used with pictures and words (this helps with word recognition skills), or can be folded to show only the pictures or only the words, for children or young adults who may be confused or overstimulated by too much information.
The schedules can also be placed near where the skill is to be performed. For example, the schedule for brushing teeth can be placed on the bathroom mirror. The child or young adult can be taught to brush his teeth following the displayed steps. He or she can look at the pictures, or read the short description of the steps required to successfully complete the task. As the child or young adult becomes proficient at the skill, the schedule can serve as a reminder of the necessary steps for successful completion of the activity. Once the skill is mastered, the schedule can serve as a maintenance tool. Reintroduce it periodically to ensure all appropriate steps continue to be completed.
A set of strategies for dealing with common behavior issues has also been included on abcteach. If a young adult is faced with a potential problem, such as getting mad, not following rules, or has difficulty solving a problem, strategies are suggested to help them handle the problem appropriately or find a possible solution.
I hope these schedules, routines, and strategies help you have a productive and enjoyable back-to-school season. Feel free to send us a question, comment, or share your experiences with your abcteach community!
Posted by Janie Quinn, abcteach Team