The 2014 Winter Olympics are about to begin! We would like to share some popular and educational materials to help your students learn about this year's host city, Sochi and the winter games.  The following activities and worksheets can be used throughout these Olympic games. Enjoy!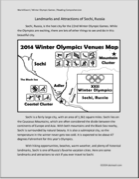 Reading Comprehension: 2014 Winter Olympics – Landmarks of Sochi
Member Document – This reading comprehension includes six pages of interesting facts about Sochi, Russia. It is a great way to learn about this year's host city.  It has basic background information, fun facts, and historic landmarks of Sochi. Did you know that the Friendship Tree was a part of an experiment that started in 1934? It symbolizes international unity and friendship. Find out more by becoming an abcteach member.
Interactive: Notebook: 2014 Winter Olympics – Mascots
Member Document – In the Smart Notebook section, you'll find an Olympic theme unit that includes engaging and interactive materials for this year's Olympic games. Discover interesting facts about each mascot and report your findings. This year there are five mascots; Ray of Light, Snowflake, Polar Bear, Leopard and Hare. Learn more information about each character with this simple interactive template. This is great for group discussion, classroom research or as individual assignments.
Here are more member interactive materials: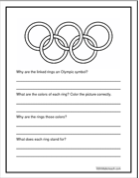 This report form can be used with any Olympic activity. It requires some research and has students answer questions about the Olympic Rings and what each color represents and symbolizes. Complete the worksheet by coloring the rings correctly. Try it out today!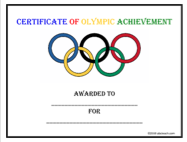 Get students involved by holding your own Winter Olympic Games! Reward them with printable certificates and place them on a bulletin board of Olympic Achievement. There are so many creative resources for you to use, so don't hesitate to explore and have fun.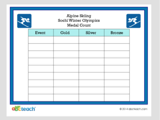 Chart: 2014 Winter Olympics – Medal Stat Sheet
Who is your favorite athlete this year and what sport do they play? This ten-page medal stat sheet can be used to keep track of the medal winners in each winter sporting event. Print two pages of each to represent male and female athletes. Keep track using tally marks or writing in event titles in order to complete each chart.
You can find more Olympic materials here:
http://www.abcteach.com/directory/theme-units-sports-olympics-3752-2-1
Written By:  Laura Bida,  abcteach team