Each month comes a new lesson, a new chapter to begin. I love turning the page on the calendar and seeing all the important dates, holidays, and school lessons just waiting for their turn. It's definitely something to look forward to. And now that November is here…we have some things to add to your calendar.
Explore pumpkin-spiced Thanksgiving worksheets and printables!
November Awareness
November isn't just about pumpkin pie recipes and color-changing leaves. It has history and meaning surrounding our nation's first people. We must be respectful of how we approach teaching about Native Americans in the classroom.
Resources that Teach Thanksgiving and It's History
The Pilgrims' First Year (Rebus Story)
The History of Thanksgiving – Reading Comprehension
National Gratitude Month
Don't you just love all the fun ways of showing, learning and teaching gratitude? There is no better month to celebrate gratitude than November! Haven't you heard the saying, "There is always something to be thankful for." Well, here are some fun, hands-on activities to help teach your students about gratitude and thankfulness during this month.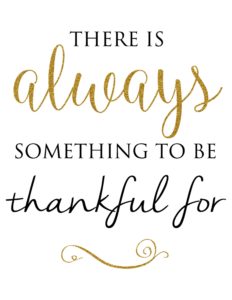 Turkey Tom!
It wouldn't be thanksgiving without a turkey! Do you know why we eat turkey on thanksgiving? Obviously, we all try to fill our plates with traditional sweet potatoes, stuffing, cranberry sauce, pumpkin pie, and TURKEY! But how did we start this tradition…well, there are many reasons why the turkey became so popular.
It is very plentiful and there is no shortage of turkeys! It is rumored that there were over 10 million turkeys in America at the time of European contact.
Turkeys on a farm were almost always available to eat. Unlike cows and chickens, which were used for their milk and eggs.
Big enough to feed a large family. What size turkey do you buy for your family?
Even some popular books and movies have always turned to serving a turkey during holidays as a tradition.
Check out these hands-on Turkey activities?
How to cook a turkey – writing prompt
Thanksgiving Turkey Word Puzzles
Thanksgiving Addition – Solve & Color
We hope you have a month filled with gratitude and togetherness. Be sure to join abcteach and start downloading resources today! It's simple, click here to sign-up for FREE.
Be sure to sign-up for newsletters and promotions so you don't miss out on new and popular activities.
~abcteach team
-written by Laura Kemsley