Every year in January we celebrate MLK Jr.'s dream. It is just as important today, as it was then; which is why we want to celebrate by creating a hands-on mobile for the classroom. This will get your students thinking about future goals and dreams that they can share with their peers.
This is what you need to get started:
* abcteach MLK mobile template
* Scissors
* Glue
* Craft Paper, Card Stock, Construction Paper, etc.
* Marker, pencil, crayons
* String
* Tape
1. Begin by printing out the cloud mobile template for each student. Have them complete each sentence about their dreams for the community, school, world and each other.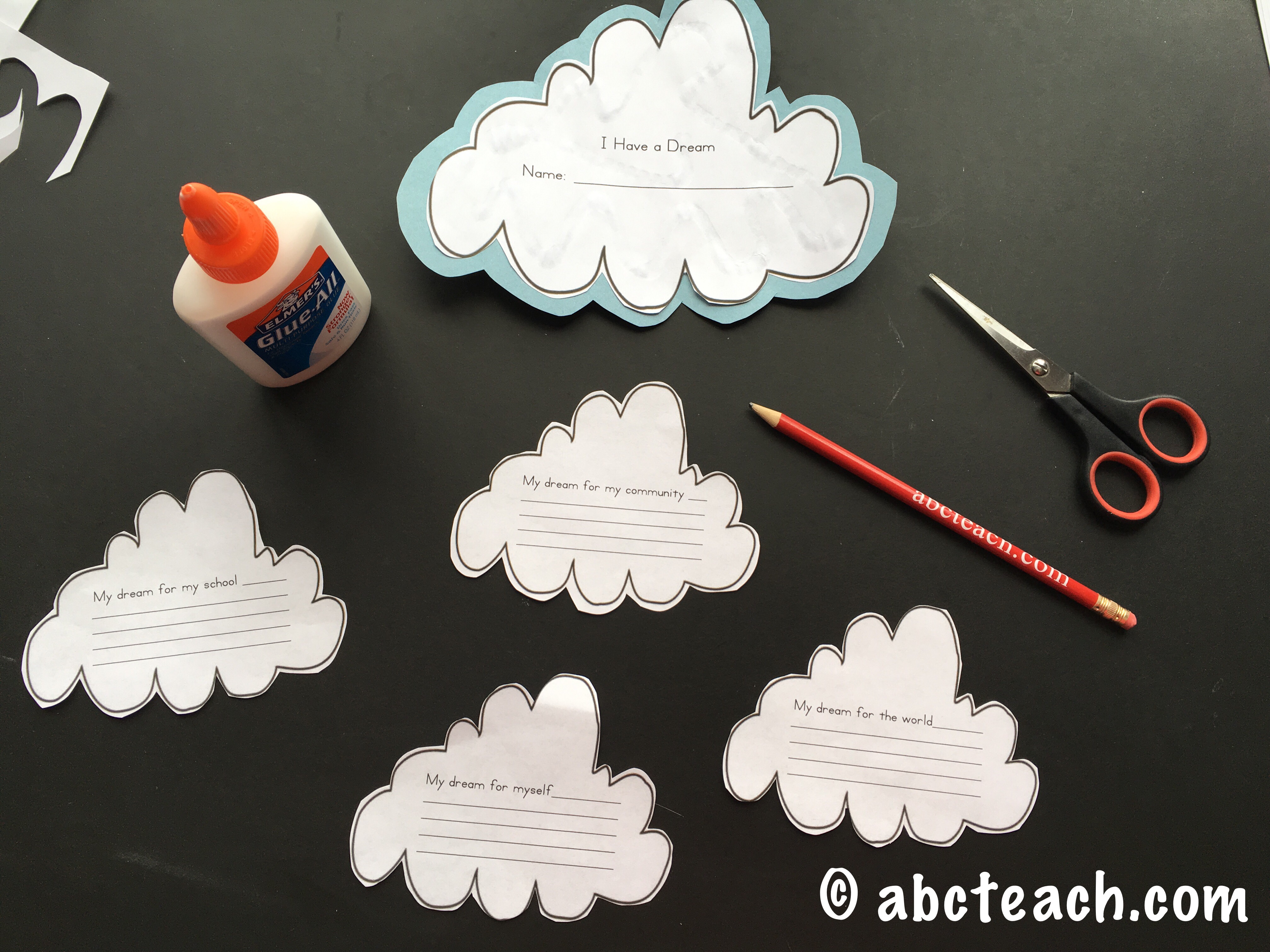 2. Cut out each cloud. Starting with the title page, you can add a colorful border, picture, or drawing to represent each students' individual artistry.
3. Using a hole punch and string, punch a hole in each dream cloud and tie a string connecting each dream cloud to the title page. It's fun to use different string lengths! If you don't have a hole punch, you could tape the string as well.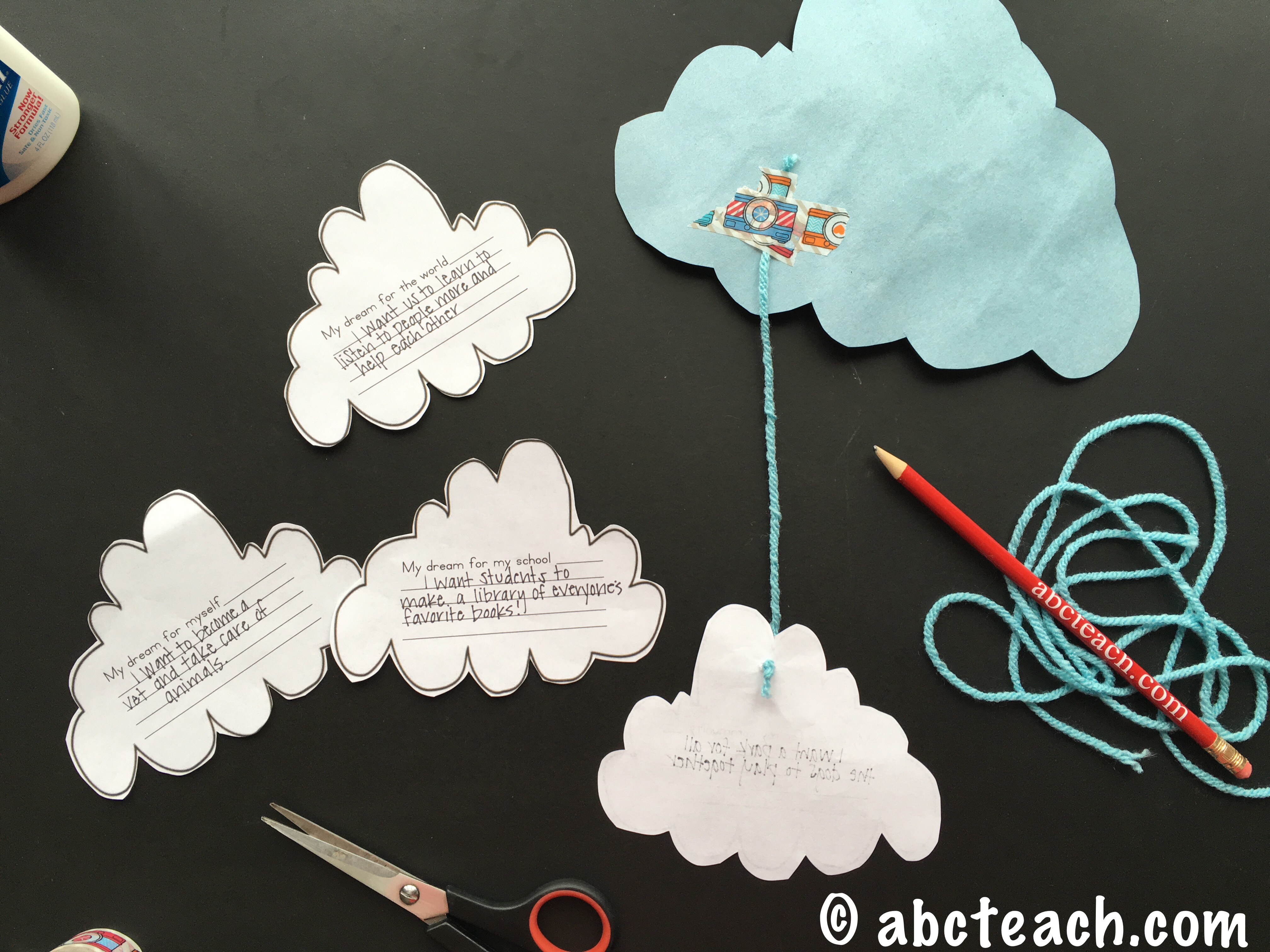 4. Find a spot in the classroom for the students to hang their MLK mobile.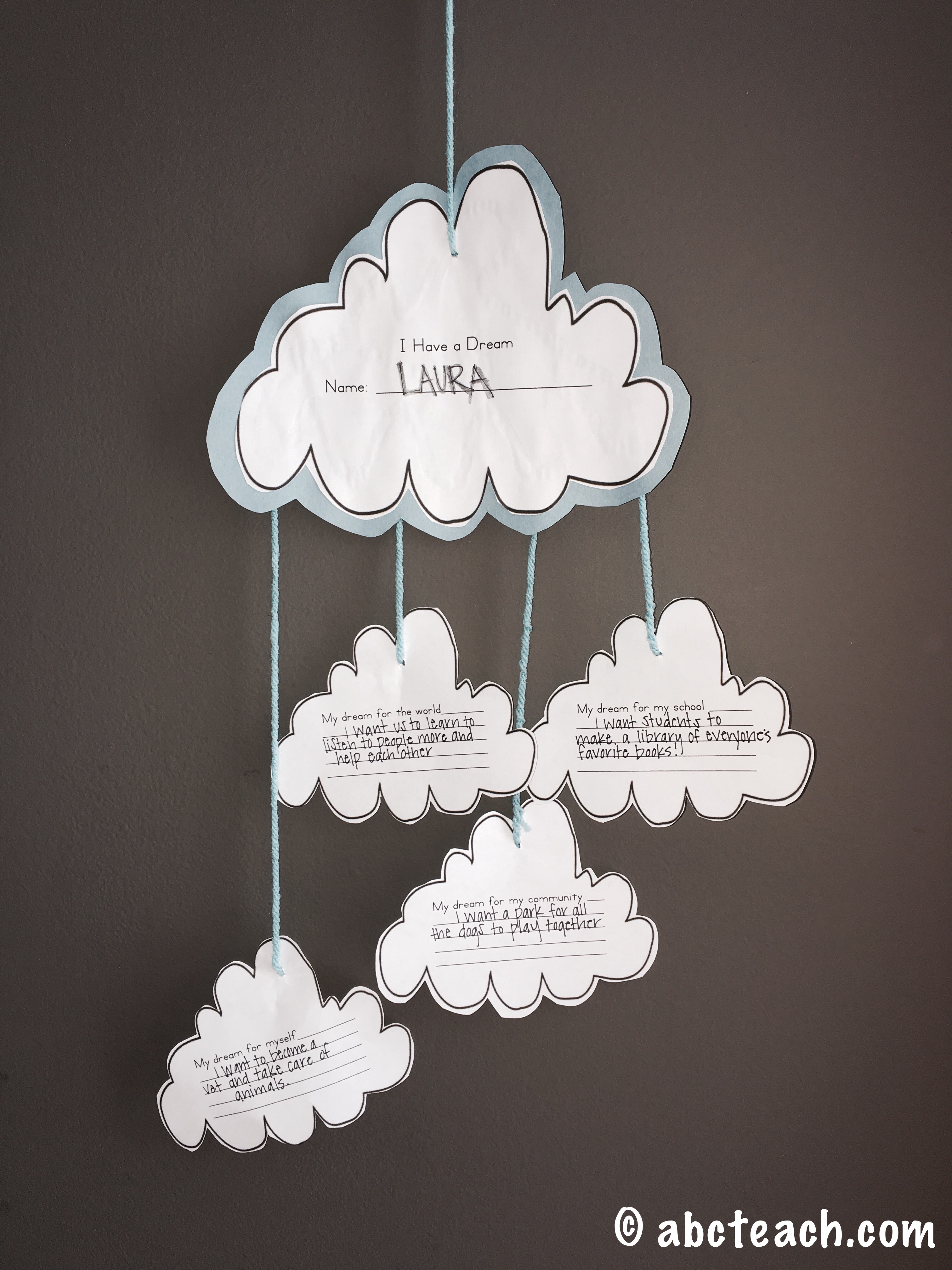 Here are some related categories on abcteach, where you can find teachings for Martin Luther King Jr. , and more historical and cultural figures.
* Martin Luther King Jr. Theme Unit
* Biographies (member only)
* Athlete Biographies (member only)
Enjoy this fun activity, and useful links for all your cultural teaching needs.  Share with other teachers, parents, and friends.  This is a fun activity for the classroom or for at home.
Enjoy !
Laura Kemsley – abcteach team