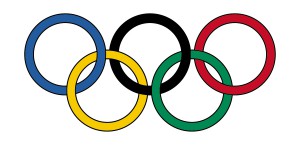 The world is abuzz with excitement, the countdown nearly over… yes, sports lovers and world competition enthusiasts, the London Olympic Games are here!
The 2012 Summer Olympic Games begin today, with what is certain to be an amazing display of talent, teamwork, heartache, and triumph. Over 10,000 of the world's top athletes, from 204 National Olympic Committees, will compete in a diverse array of sports, including football, fencing, basketball, tennis, aquatics, and everything in between. There are 36 sport categories in all, with the majority of matches being played in three central zones in Greater London.
To join in the festivities, abcteach has been doing our own Olympic countdown (just check our FB page)! We also have a host of fun games and learning activities that the whole family can use.
• Summer Olympics
• Football/Soccer
• Swimming
• Basketball
• Tennis
• Volleyball
Check out the following pages for additional sights and sounds of the Games:
• London 2012
• Torch Relay
• Schedule of Events
• Listing of Sports
• Participating Athletes
• London 2012 Festival
• 2012 Paralympic Games
• Official Olympic Website
The Opening Ceremony show, 'Isles of Wonder,' kicks off at 9pm tonight and will highlight features of British culture, geography, music, and tradition. We hope you enjoy all the heroic and nail-biting moments of the London 2012 Olympic Games… now let the games begin!