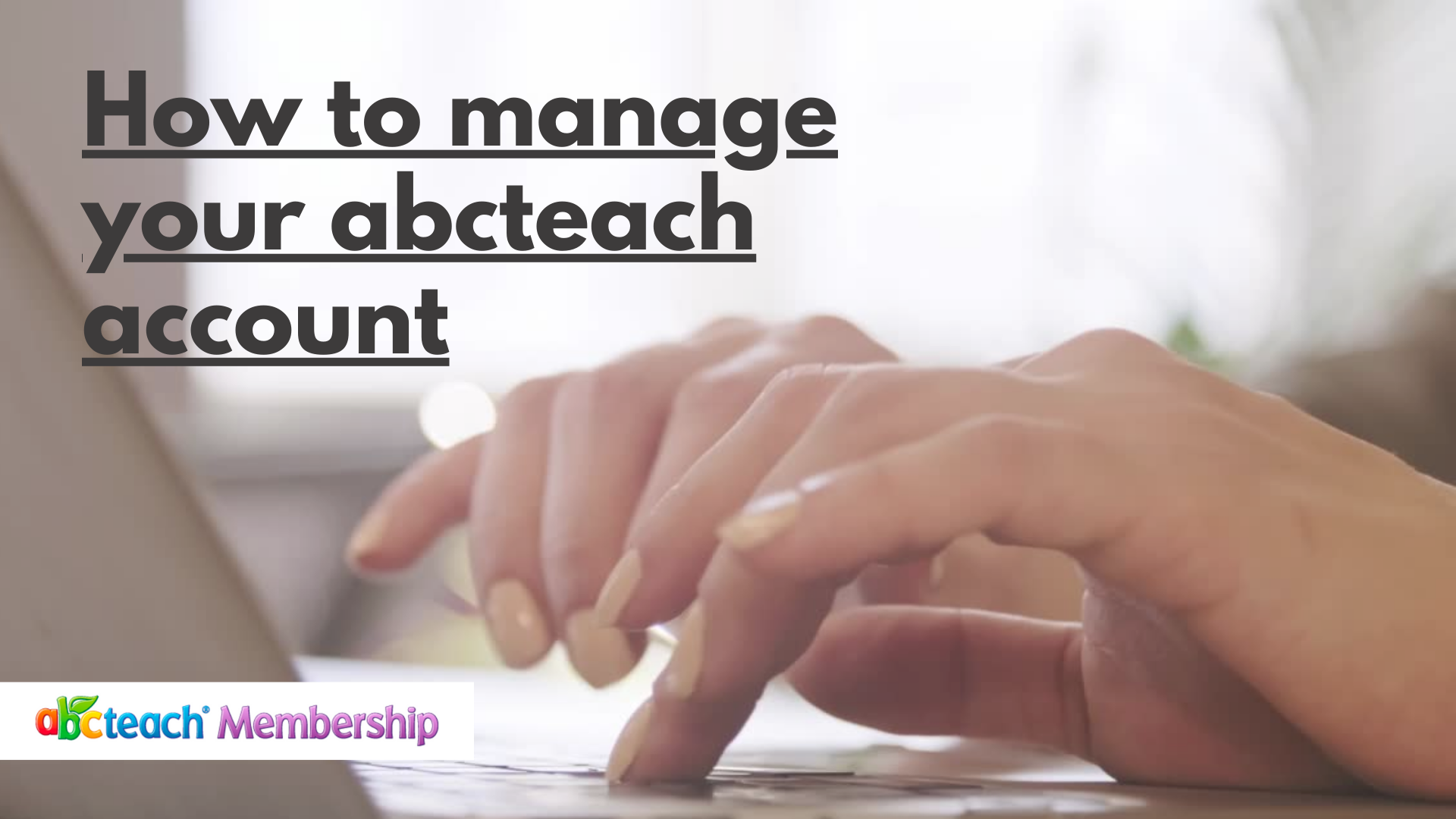 With a new website comes new changes to your account! abcteach has been online since the year 2000, and after 22 years it was finally time for an upgrade. You may be a loyal subscriber, a free user, or someone who just happened to pass by when searching for worksheets. Regardless of how you use abcteach, we have a few things you need to do before signing in.
Reset Your Password
If you have had a previous account with abcteach be sure to reset your password before signing in. This will ensure your account is secure before logging into abcteach. Here are instructions on how to reset your password.
Go to the Login Page in the upper right-hand corner of the homepage.
Click on "forgot your password or username?" See image below.
Enter your e-mail address and shortly afterwards you will receive an e-mail.
Click on the link in the e-mail to reset your password. You can choose the suggested "Strong" password or create your own.
Once this is successful, be sure to keep a record of your account information and you should be able to login.
Don't forget to select "I'm not a robot" when logging in.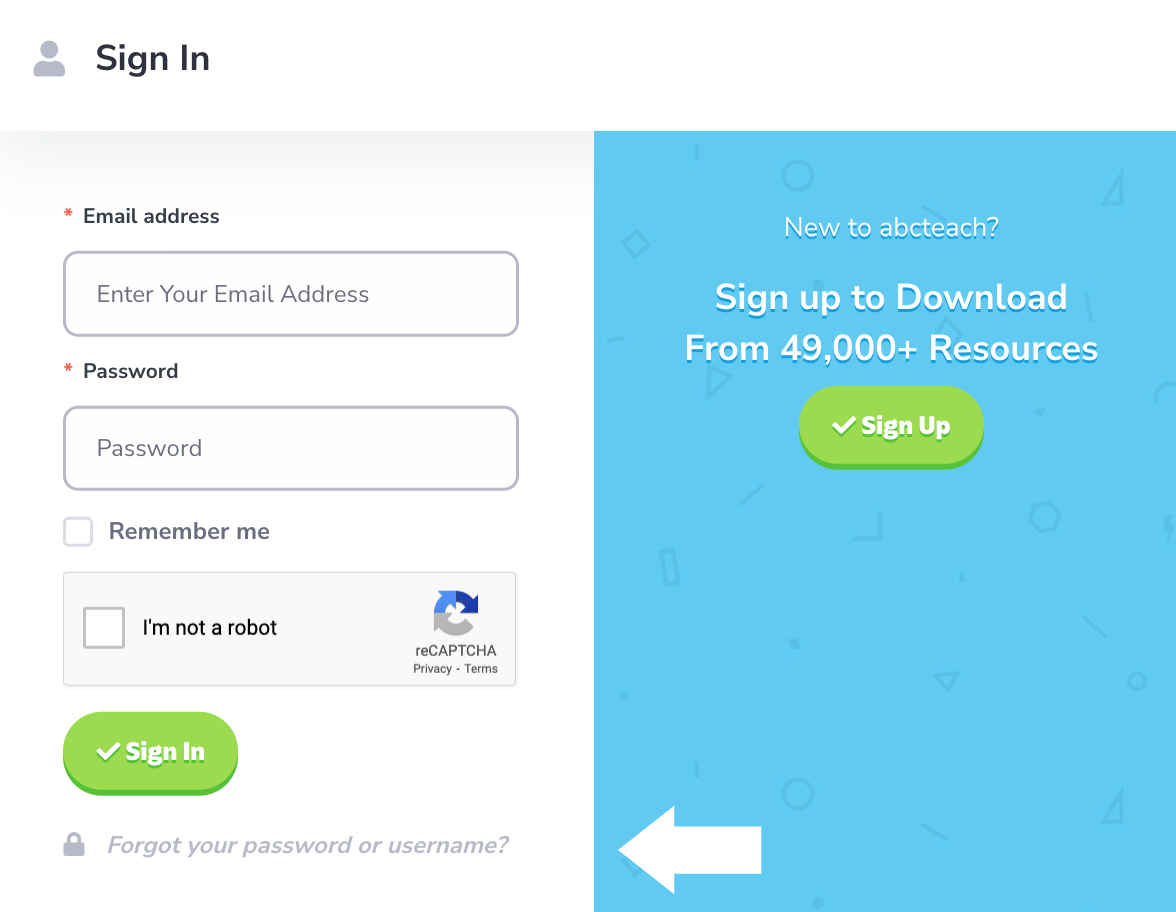 How to Sign-Up for FREE
Visit our new website and start downloading resources today! We currently offer over 5,000 free educational worksheets that are available anytime to download and print now. In order to start using these resources, you will need to sign up for a free account. By signing up for a free account you will receive promotional newsletters with special offers for new subscribers and fun, seasonal newsletters that show some of our most popular worksheets.
*Make sure when signing up for a free account that you use a personal e-mail address. We want to make sure that you have access to your e-mails and can easily change your password, upgrade, and receive newsletters. Want to sign-up to access FREE worksheets? Click here.
How to Purchase a premium account
Want to become a premium abcteach subscriber? Purchase your premium account today and become part of an online teaching community of educators around the world, all sharing the same goal – inspiring the next generation of learners. Unlock thousands (over 50,000) of educational resources to have right at your fingertips. Easily, download and print to use at home or in the classroom. There are so many benefits to becoming a subscriber! Visit our pricing page or click on the image below to learn more!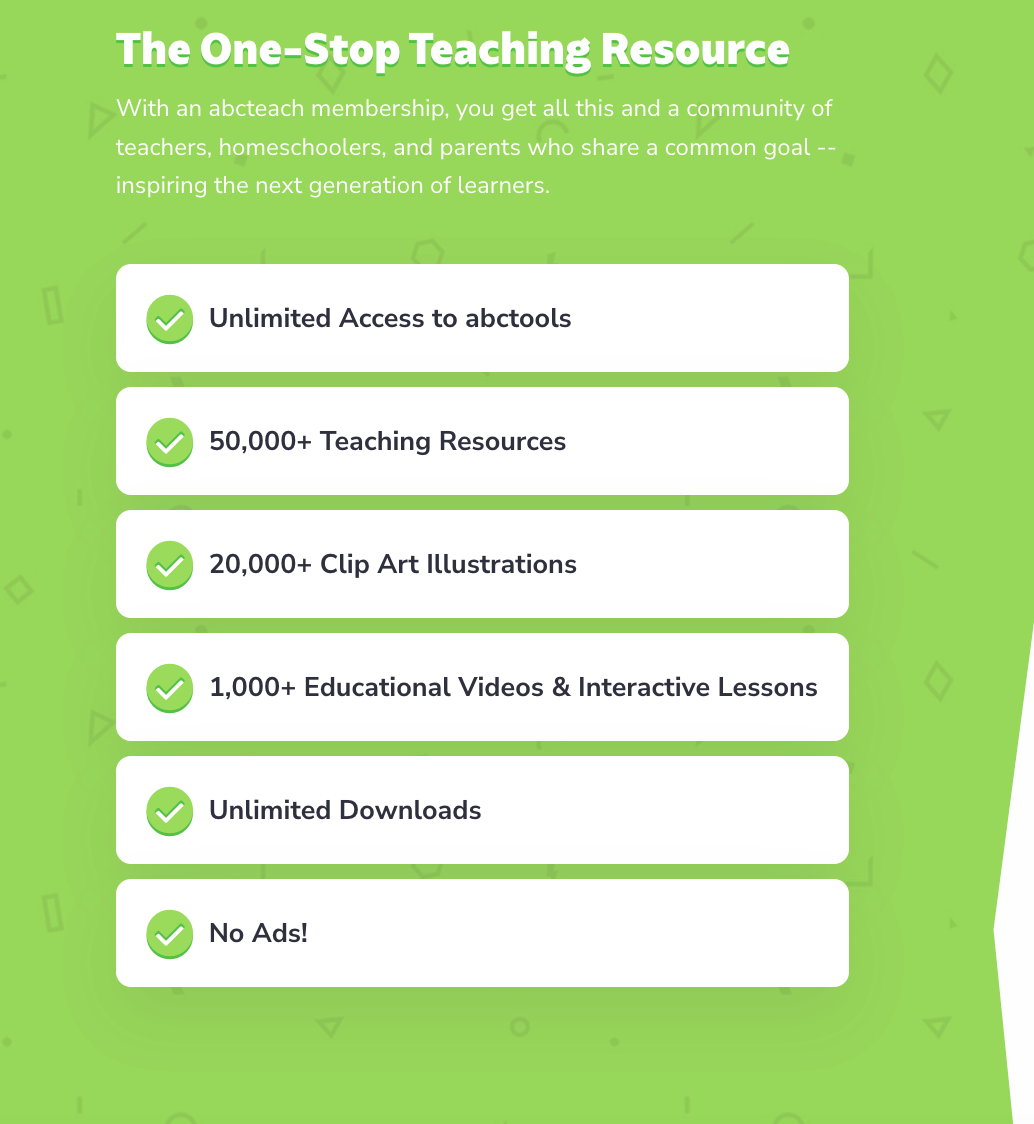 Upgrade your FREE Account
Are you ready to become a premium abcteach subscriber and already have a free account? It's simple to upgrade your account in your account dashboard settings. Go to "My Account" and under Account Information you will see a green button that says "Subscribe to abcteach premium." From there it will take you to the Billing & Subscription Information page where you can select your plan (monthly, annual or bi-annual) and continue through the checkout page. Be sure to sign-up for promotional e-mails to receive special pricing discounts and free resources!

Right now, we are having a launch special for annual subscription plans. Use Coupon Code: premium to get 50% OFF an annual subscription plan. That's only $24.99 for an ENTIRE YEAR! *If you do not cancel before your renewal date, you will be automatically charged $49.99/year after. All discounted sales are final and nonrefundable. Easily cancel your renewals at anytime in your account settings.
If you have any questions, let us know! We are always happy to assist. Thank you for being an abcteach fan, we appreciate you and all your support.
Hope you have a wonderful school year – Happy Teaching!