If you ask any teacher what they need to be a better teacher I guarantee they will say they need more time! Time to plan for classes, to properly assess students, to communicate well with everyone involved and to reflect on how to best serve their students. There is never enough time to look for useful resources and even less time to learn how to use them. That is why abcteach has saved me so many times. The resources on the site are easy to find and they all come with simple instructions. Here are some of the ways that abcteach has saved me.
The resources are low tech and easy to use. Our students are bombarded by technology all day. Most schools are pushing for one to one technology and encouraging teachers to engage students with lesson plans that involve computers. Although I love technology and I see all the benefits, I also know that the students need and want to disconnect sometimes. I have seen my students' body language go from tense to relaxed when they start to work on one of the resources from abcteach.
One of the abctools that I use the most is the crossword generator. The crossword generator and other vocabulary resources can be found here.  I am always looking for fun ways to practice vocabulary and my students love filling in these puzzles. It is very easy to use and an answer key is also produced with the blank puzzle which makes it easy to help a student who might be struggling. I often use these after a quiz so that students who finish early can quietly move on to the next task. It is an easy way for them to work on spelling and writing out the words. The crosswords help  my students who are visual learners when it is time for a quiz on the vocabulary. They can remember writing out the word and where it was within the crossword.
Make your own crossword puzzle now!
There is a wide variety of resources. There are more than 65 possible abctools to use. These resources can be used at all levels of instruction and they cover a range of subjects. I teach high school French and my students always react positively when they open their folders and see the abcteach resources. Using these resources helps students to focus more on using the material. Games like BINGO make teaching and learning interactive. We know that capturing the student's attention is the first step in learning. Some of the activities can be done individually, some require team work, and some need to be done as a class. There are puzzles, crosswords, word searches, math problems and many more possibilities!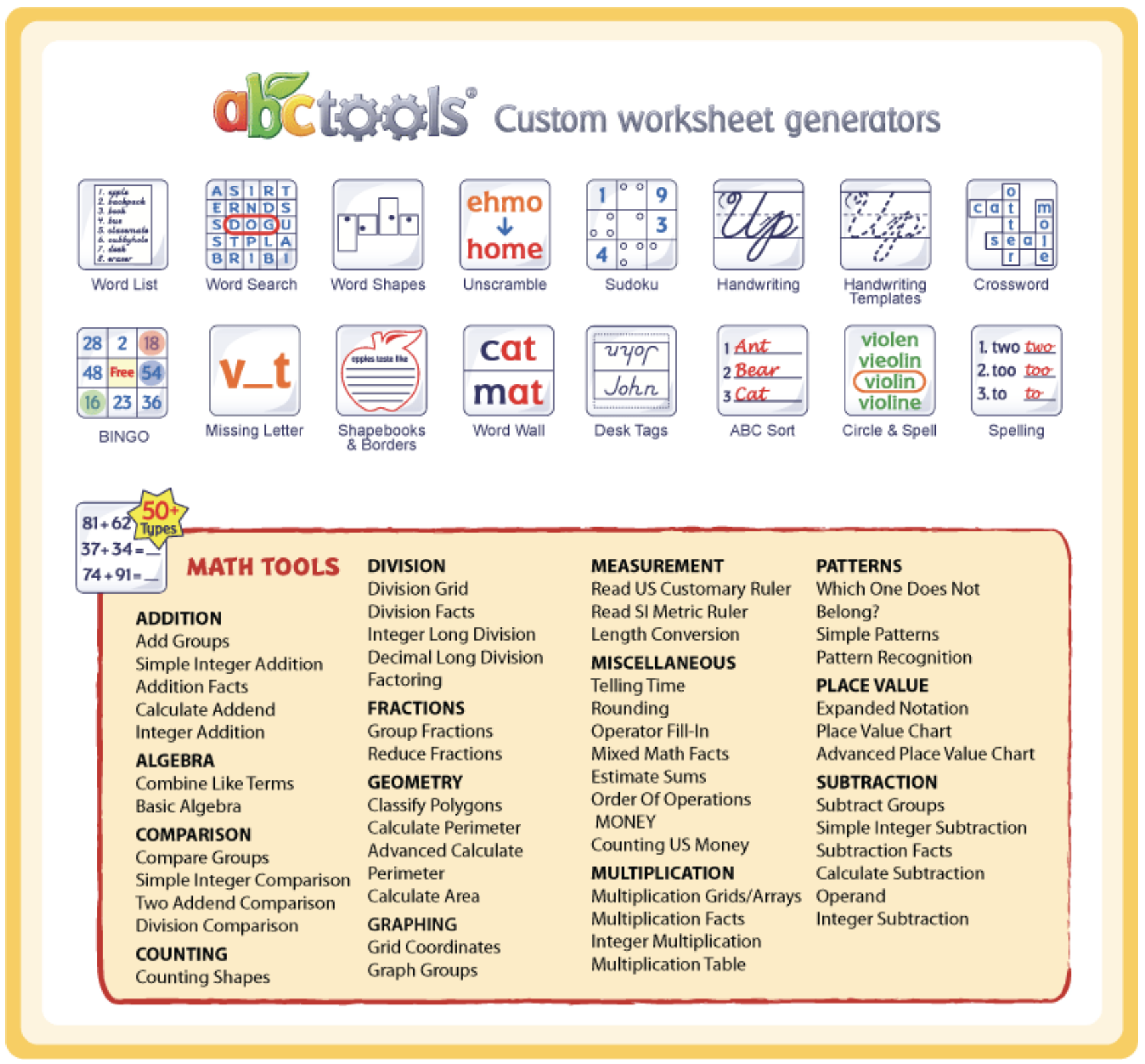 The activities can reinforce skills. If you want to use practice repetition with handwriting or math, put the abcteach handout in a sheet protector or laminate it and you can use it multiple times. I can do a crossword and then use the words in the crossword to write a story. You can easily customize your activities to fit your needs.
abcteach provides easy storage. I teach in an amazing room but it is also the smallest room in the school. I do not have any extra room to store activities and when I do try to keep them it is difficult to find them again. abcteach allows you to store them in the cloud for easy access.
The activities allow me to teach more than one skill at a time. One of the things I do not enjoy teaching is French time. Our students often do not know how to tell time in English and the French clock follows military time so a twenty-four hour clock. abcteach has a time puzzle that can be cut up by the teacher and put back together by the students. It helps them not only visualize time but it helps them become used to the twenty-four hour clock. I use bright card stock and divide them up into teams. I give them a few minutes to work on the puzzle and then I walk around to give hints where needed. Hold on to the original so you can show everyone how it should look at the end. Letting them work in teams alleviates frustration.
There is very little prep time. I have never used a resource from abcteach that took me more than a few minutes to prepare and it is very easy to find what you need using the search function.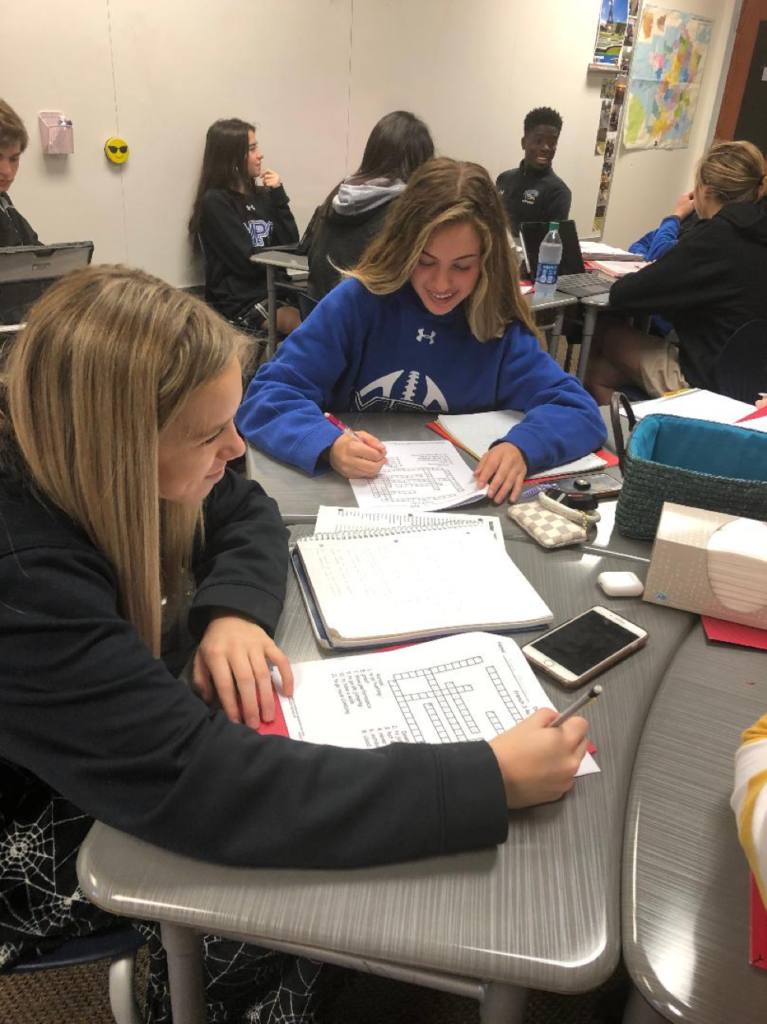 I hope you will give this amazing resource a try. It has saved me in my lesson planning more times than I can count.
Written by, Jennifer Bonn
~abcteach member