HIP HIP HOORAY!  It's GROUNDHOG DAY!
I think it's fun to say that everyone wakes up on Groundhog Day (February 2nd) wondering if the Groundhog will see his shadow or not.
It's a Groundhog and on that day, he is also a trusted Meteorologist.  How funny!
I know my class loves to predict what the Groundhog will do and this becomes a fun activity for the entire class.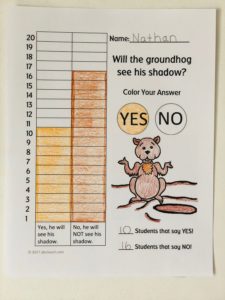 Will the groundhog see his shadow?  Will he not?
Download and print this Groundhog Day – Student Prediction Chart 
We can use this worksheet to teach about predictions, counting and tally charts, as well as graphing in this fun, hands-on lesson plan.
If he sees his shadow, what does this mean?  I know my class would NOT want 6 more weeks of winter, unless it includes a snow day! The groundhog has been giving predictions over the last 10 years and has gotten it right 40% of the time. Will he come out of his burrow to tell us that winter is over and spring is near?
What will your class predict?
After the predictions, have your class make the groundhog puppet and scene. Grab the instructions here!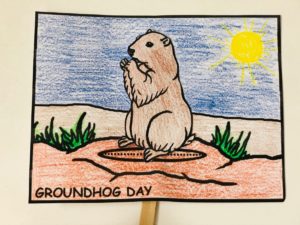 Students can use their groundhog puppet and scene in a dark room to see if they can see a shadow.
Then, pass out a flashlight.  Can the students see the groundhogs shadow now?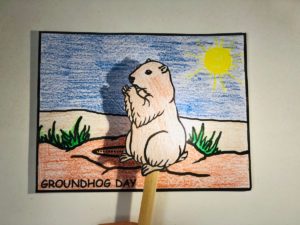 Encourage your class to explore what it means when the light moves farther away from the groundhog? Closer?
Want more Groundhog Day activities? Try a few of these printables today:
Happy Groundhog Day!
Written by: Katie Meeusen
~abcteach family