It is time to go back to school! Everyone feels differently about starting their first day in a new grade, school, or classroom. The first day can be exciting and nerve-wracking! So to break the ice, we have included a few awesome activities to start the year off right.
All About ME
Getting to know your students is very important. Every student is different, and the first day of school can be tough. We are all trying to get to know one another, and ourselves too!
Contact Forms – This 5 page packet contains parent forms to be completed at the beginning of the school year. Includes contact information, transportation information, volunteer and conference sign up sheets and a child information sheet. Remember to send these home with your students on the first day!
"Who Am I?" Cards  – Members Only* Have each student fill out a card. Collect the cards; and when there is a free moment in class, pull out a card and call out the clues. See if your students can guess who the mystery classmate is!
Getting to Know You Grid – Members Only* Interview your classmates to complete the grid. Great getting-to-know you activity for the first day of school.
Getting to Know You, Selfie Picture – Members Only* This cell phone-themed art and writing activity allows students to introduce themselves by drawing a "selfie" picture and writing a brief text message.
All About Me Puzzle Piece – Members Only* A fun "all about me" activity for students to introduce themselves, then come together as a class to create a puzzle.
Back-to-School Puzzles
These are some fun, easy printable worksheets that you can do anytime.
Word Search: Back to School – Fun, pencil-shaped word search with 17 school-themed vocabulary words to find! Great for the first day of school.
Word Search: Back to School – Computer-shaped word search. Find all 20 hidden back-to-school vocabulary words in this challenging word puzzle.
Word Search: September – Members Only* Find all 10 vocabulary words in this September word search. With words such as; learn, teacher, fall, friends, books, etc…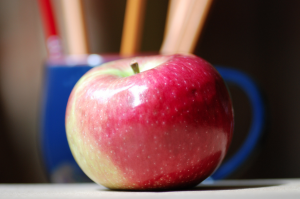 Back-to-School Reading
Comprehension: When Does School Start? – Simple reading comprehension about when school starts in several different countries, with questions following.
Social Skills: Classroom and School Rules – Read, respond, and recall worksheet about the different kind of rules in school, at home, and around the community. Includes picture and statement worksheets, teaching how to recognize appropriate behaviors and rules.
First Day Jitters – Members Only* This 7 page unit, enhances Julie Danneberg's witty story about first day nerves. Pages are filled with elementary comprehension questions, word search, word unscramble, story sequence, acrostic and much more!
First Day of School, A Rebus Story – Members Only* A Rebus story about the first day of school. Includes matching picture to word activity, and fill in the blank vocabulary exercise. Great for primary or early readers.
Story Sequence: First Day of School Surprise! – Members Only* A first day of school story. Read the story, then number the events as they occur in the story. Write the story again in your own handwriting and draw a picture to go with the text.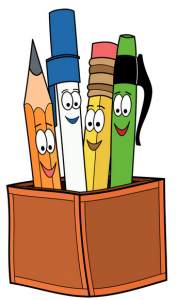 Back-to-School Writing
Writing Paper: School Days – Fill in the space with daily notes, homework assignments, or reminders. Ask your students to write a story about their first day of school, or draw a picture! Blank piece of paper with an apple illustration in the corner.
Classroom Olympics: Subject Goals – All the "Classroom Olympics" goal pages and the gold, silver, and bronze medals to go with the unit; all one easy download. Perfect year to correlate the 2016 Summer Olympics into your class!
Writing Prompt: My First Day of First Grade – Members Only* This is a writing activity for the first day of first grade.
Writing Prompt: Back to School Feelings – Members Only* Writing activity asking students to write about how they feel at the start of a new school year.
Portfolio: My Subject Goals (elem) – Members Only* This 14 page packet contains a portfolio cover, goal setting sheets, dividers, and reflection sheets. Perfect as an introduction to portfolio management and goal setting.
All of these activities are great for kindergarten to upper elementary grade levels. We hope you can find something to make this first week back at school a piece of cake. Let us know what you have planned for the first day of school in the comments below. Good luck this school year!
Thank you,
Laura Kemsley
Content Developer, abcteach team