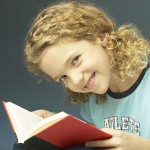 Our Eye on Curriculum: Common Core series delves further into the English Language Arts (ELA) standards with Reading: Informational Text (this is a link for the general 'Informational Text' section; click on the left-hand navigation bar for a dropdown of grades). As we did in our previous CC Reading: Literature blog, we will soon discuss specific classroom activities, along with paired abcteach materials, that your students can do to fulfill state requirements.
There are three main concept umbrellas for 'Reading: Informational Text,' which is similar to what was seen with the Literature section. As can be expected, different skill sets will be addressed here. There are other concepts that the Standards Initiative highlights, however, it is the following three that command the most attention.
1. Key Ideas and Details – Students demonstrate understanding of texts by learning skills such as questioning, identifying the main idea and supporting details, and understanding relationships and interactions between people, events, or ideas.
2. Craft and Structure – Students deepen their understanding of texts through the use of text structures, by identifying points of view, and the author's purpose.
3. Integration of Knowledge and Ideas – Skills include analysis of illustrations, maps, diagrams, etc. to deepen comprehension. Students must also demonstrate the ability to compare and contrast as well as to understand cause and effect.
Related Skills:
These skills are interwoven within the themes above:
• Ask and answer questions
• Identify main topic and ideas
• Retell key details
• Identify author's purpose
• Identify text features
• Use pictures and diagrams to facilitate comprehension
• Identify reasons and evidence to support the text.
• Explain relationships and interactions between ideas or events
• Define domain-specific vocabulary
• Compare/Contrast
• Explain cause/effect
Activities in the Class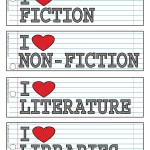 The start of Reading Month and Women's History Month is but a few days away, which means you that can cover both mandatory ELA standards and seasonal activities in one fell swoop.
The following highlights contain Common Core materials for early through upper elementary school students. Use them in conjunction with other abcteach word games, theme units, and interactive activities to create a more comprehensive lesson plan that fits the character of your class.
• Poster Packets – These packets include posters that identify the Common Core standards in student-friendly language. Use them in mini-lessons, PPT presentations, or as handouts. Included checklists can also be used by students to show their adeptness regarding a topic, or by teachers for classroom conferences.
Member Site:
Common Core: Reading Standards Poster Set – Kindergarten Informational Text
Common Core: Reading Standards Poster Set – 3rd Grade Informational Text
Common Core: Reading Standards Poster Set – 5th Grade Informational Text
• Generic Templates and Graphic Organizers – Use these templates with non-fiction texts. Students can also use the organizers with other creative projects, such as being a TV reporter, conducting a group interview, or performing a monologue.
Member site:
Common Core: ELA: Informational Text Template (1st grade)
Common Core: Reading: Integration of Knowledge and Ideas Template (2nd grade)
Common Core: Reading: Informational Craft and Structure Template (5th grade)
ELA: Compare and Contrast News (middle school 6-8) – This is classified for use with older students, but can be used in younger grades as well.
Free site:
Venn Diagram (Blank Form)
• Informational activities – Pair these activities with social studies, history, or language arts lessons and enhance with Clip Art images or special media. These contain non-fictional text as well as questions and common core-related activities.
Member site:
Booklet: Biography of Alexander Graham Bell (K-1)
Reading Comprehension: Reading Informational Text: Cruising the Caribbean: Port of Call – Cozumel – Part 1
Reading Comprehension: The Sport of Tennis (upper elem)
Our last Common Core blog will introduce and discuss math standards for the elementary classroom. Follow up articles will be posted in April, when we highlight activities and ideas to celebrate Math Awareness Month.
Posted by Kathy Butler and Lindsey Elton, abcteach Team