Do you have a child or student with special needs? Are you looking for ways to promote acceptance and understanding in their friends and classmates? The following article is from regular guest contributor Shara Lawrence-Weiss. Shara discusses her own experience having a child with special needs and the steps she took to calm her son's feelings about his condition, as well as directing the curiosity of his peers.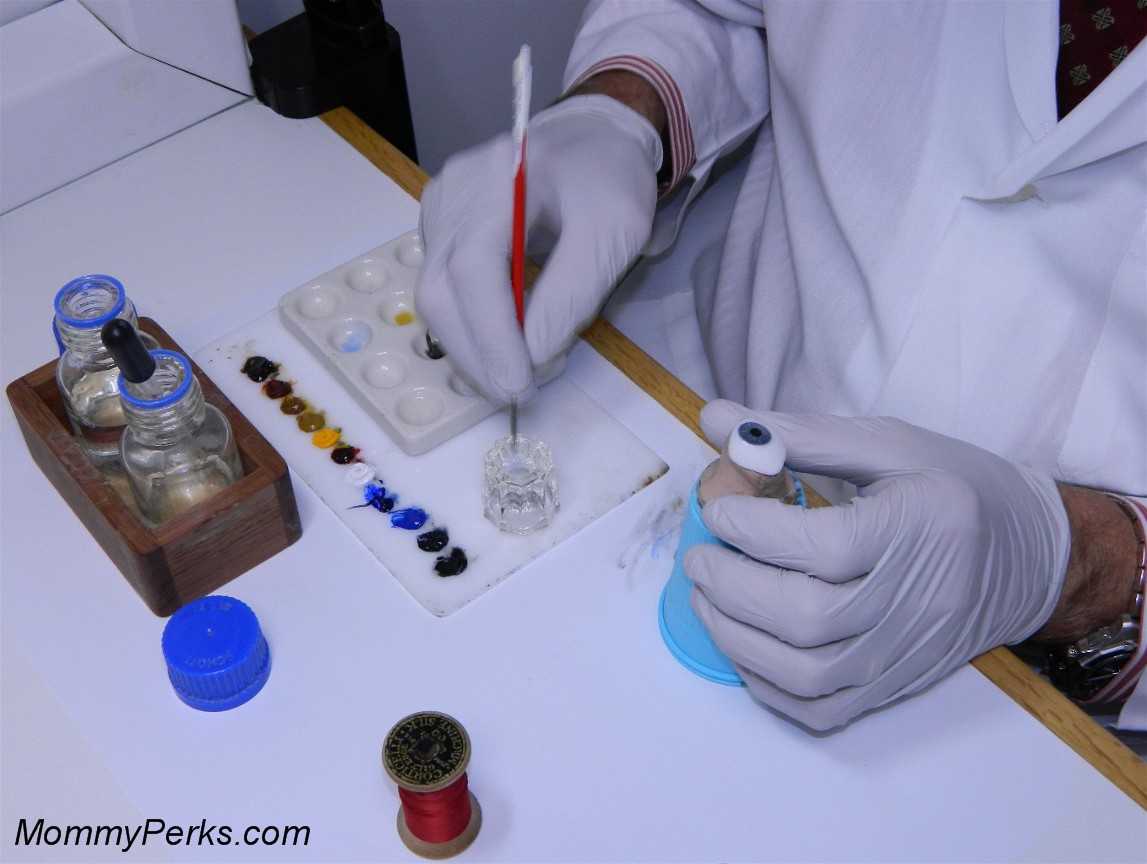 Shara's Story
Fourteen years ago my son was born with multiple complications in his right eye. The doctors called his eye microphthalmic (small) and proceeded to inform me that he was blind on the right side. We later discovered that he had glaucoma and that his retina was detached.
Eleven ultrasounds later, I was faced with the following choices:
1. Leave the eye in place. Use steroids drops for the remainder of my son's life with the potential of lifelong negative consequences. We would patch the seeing eye for up to eight years in order to attempt to get the blind eye to see large items. (No promises.) However, there would still be a risk for possible eye removal later on.
2. Remove the eye and replace it with a prosthesis. This would sever his optic nerve, making an eye transplant impossible. But no patching was needed – no steroids needed.
I was young and scared. As I sat in the doctor's office, rocking my one year old, tears rolling down my cheeks, I asked the doctor, "If this was YOUR son, what would you do?" He replied, "I would remove the eye. No question."
"Take the eye out," I said.
A month later my son was put under for a four hour surgery to remove his eye. His eye was replaced with hydroxyapatite [a mineral, Ca10(PO4)6(OH)2], which is the principal storage form of calcium and phosphorus in bone. Later, it was covered with a prosthetic fitting that had been custom painted to match his seeing eye.
My son receives a new eye every few years, as he grows. I have saved all of his former eyes inside a small film canister (with distilled water inside). Someday, his children will be rather impressed, I'm sure!
What does this have to do with stories?
While in Oregon last week, getting a new eye made, our ocularist asked me about my son's condition. He wanted to be reminded as to why the eye was removed. I told him about the options I had and he nodded, "Yes, yes. You made the right choice!" (I'll admit – that was nice to hear.) We chatted about my son's past and the doctor mentioned, "When kids know from the start what's going on with another child, it lessens the risk of bullying and teasing. Does your son tell his friends about the eye? So they know what happened and why?"
I told the doctor about two books that I had made when my son was younger. I took photos of him, his "Special Eye" (as we called it back then), his glasses, sticks/rocks/scissors/sharp objects (that could hurt his "seeing eye"), family members who also wear glasses, and more. I created two books for my son:
• One was about the care-taking needed for his new eye, and
• One was about his need to wear glasses, to protect the seeing eye.
I wrote personalized text for each page, printed the papers out, glued the photos on, and took the stories to an office supply shop. I had the pages laminated and bound. I then asked his kindergarten and first grade teachers to read the stories in class. My son was never bullied or teased about his eye. His classmates knew all about it, and were invited to ask questions, right from the start. They asked their questions and then moved on. That was that.
(Now, of course, you can make digital stories! You won't need to glue your photos to the paper.)
All these years later, I'm grateful to the teachers who agreed to read our stories in class. The books are still intact and I flip through them, now and again, remembering how much they helped my son so many years ago.
If your child would benefit from a personalized book, consider making one that can be shared at home, in the car, at school or at church. Open the lines of communication and invite other children to ask their questions in a safe and respectful environment.
It worked for us!
About Shara
Shara is the owner of Mommy Perks and the co-owner of Weiss Business Solutions. She works at home with her husband and as a substitute teacher in a local elementary school. Shara and Rick have four children, one dog and one fish.