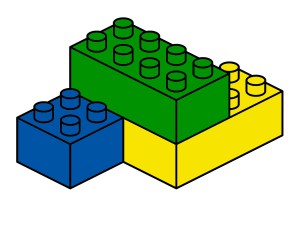 Who doesn't have a pile of building blocks (LEGOs) laying around the house? If your students love a challenge, then check out this fun building block activity! Click here to download now. This activity would also qualify as STEM (Science, Technology, Engineering and Math) learning. Kids of all ages would enjoy this fun challenge! Once you have printed your cards, grab your LEGOs and lets get started!
Below is a picture of a rainbow made out of all the colors of the rainbow. Now try to make your rainbow. Include as many of your favorite colors. Go outside and take a picture of your rainbow once its finished.
Make A Rainbow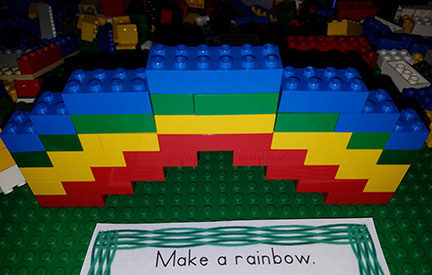 Next, is a picture of a bridge. Can you build a bridge? You can play so many different games with these building blocks challenge cards. Be Creative! If you would like to be able to reuse them every year in the classroom, we would recommend laminating each card.
Make A Bridge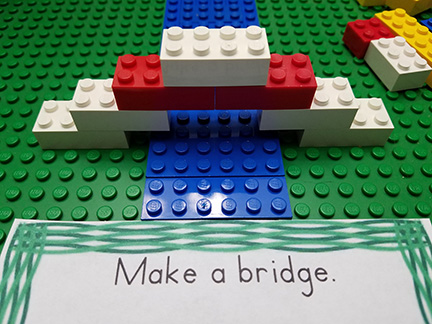 Want to make your own building block challenge cards? Become a member on abcteach.com and you can make your own customized worksheets, games, puzzles, word walls, vocabulary exercises and math tools! Each abctool has step-by-step instructions on how to get started. It is so easy! Plus, you have access to over 22,000 ClipArt images to add some extra flare to your lessons. Find out more information on how to make your own worksheets here!
Look how cute this yellow-block house is?! What color would your house be…Would it have a garden…Could you build a room inside the house…Where would your house be located? So many possibilities. Have fun!
Build A House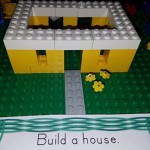 *Tip: Another fun idea when playing with groups is to try and guess what the student is making by keeping others from seeing the challenge card. Each student draws a card, and their peers need to guess what it is before the time runs out.
Make A Pattern
Something as simple as creating your own pattern can be challenging…Give it a try!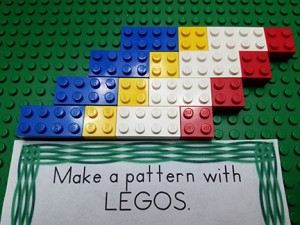 Stack them tall, or lay them flat, each pattern is consistent and unique. See how many patterns you can make before you run out of all the blocks.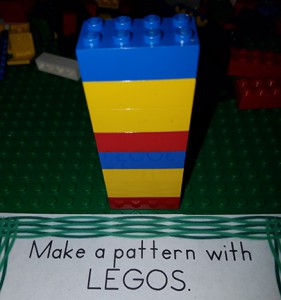 Have groups of two build a pattern together. Learning doesn't always have to be boring. This activity brings imaginative thinking, group balance, and hands-on engagement. It is also a great addition to any classroom learning centers, daycares, homeschoolers, babysitters, and even parents! Download this FREE activity right now on abcteach.com.
Written by,
Laura Kemsley/Photos by Carol Welch
~abcteach team