Have you ever wanted to be able to use abcteach resources directly on your computer or tablet without having to print? Well, now you can! With abcWorkshop you can bring up any PDF on the site to draw, color, and write using the custom tools. This is only being offered to our members. If you are a free user you can test it out using the free templates on the site.
Here is a simple tutorial showing how you can use abcWorkshop and what benefits it has to offer for you and your students. Let's get started with something simple. AbcWorkshop is easy and fun to use! If you are following along, we will be using the first Dot-to-Dot example on the FREE site. Click here to get started!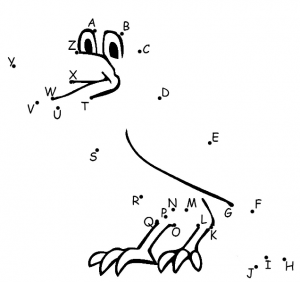 Bring up any PDF document by selecting the blue drop down box, and choose, "Open in abcWorkshop." This will open a new screen with your selected file. You will see a list along the left-hand side of the screen. This shows all of the customized tools you can use.
Write
Pencil
Marker
Shape
Save
Step One:
Select the pencil to connect the alphabet dots! Starting with the letter A, and ending with Z. You have 18 different color options to choose from. We used a black outline for the crow, once you have connected all the dots, now color it in and add your own personal touch! After every tool, select done.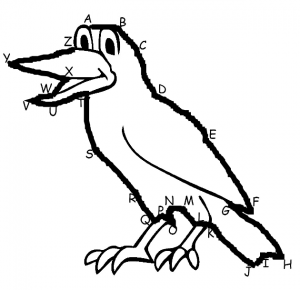 Step Two:
Select the marker to color as well as the size of thickness. You can easily change colors and size as you go. Get creative, and have fun!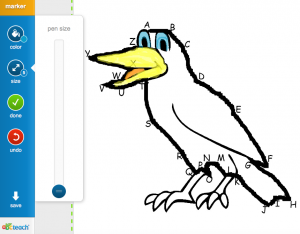 Step Three:
If you want to add solid lines you can use the pencil and if you want to highlight or fill in the lines, use the marker tool. Make a mistake? No worries…just select the red 'undo' button and it will clear the previous edit.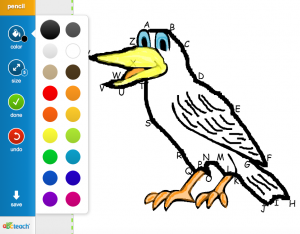 Step Four:
Want to write out a story or poem on this page? Select write in the upper left-hand corner, and choose a font. You can update the text at anytime. When it is selected, a green dotted-line will appear around the text box. Press 'done' to finish.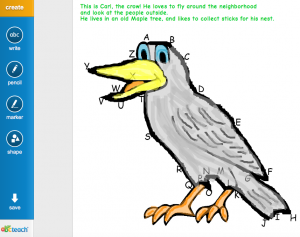 Step Five:
Once you are completely happy with what you've made, (and you should be, you did a great job!) you have a few options when saving. Select save and a pop-up window will appear! You have the choice of saving the document to 'my abcteach,' download, print, share, and send link. And that's it! Enjoy 🙂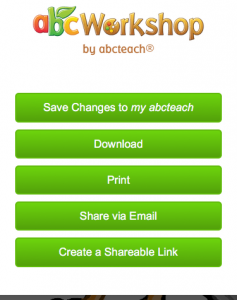 For all of our FANTASTIC abcteach members, you have unlimited access to every PDF on the website. Here are a ton of great activities to try right now using the abcWorkshop!
There are so many different possibilities using abcWorkshop! I hope you found this tutorial helpful. We would love to see what you are working on. Use the hashtag #abcWorkshop on social media and facebook so everyone can view your work.
Thanks-
Laura Kemsley – abcteach team