By Shara Lawrence-Weiss, Mommy Perks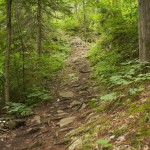 What mom doesn't need to recharge, eh? Whether you have one child at home, or six, kids can push our energy buttons to the OFF mode in no time flat. I have four children ages 13, 5, 3 and 4 months. When I had just one kiddo, I devoted my time and attention to his education, play groups, schedule, diet, craft time, music time, outdoor time, social emotional development and more. With four kids, some things have gotten easier (because I've learned over the years to streamline various teachings) while other things have gotten harder (finding time to relax and de-stress).
I recently came across this article: How to prevent stress from shrinking your brain. I found it helpful to know that there are ways to combat stress; some of which I already do.
Here are ten ways I attempt to de-stress and recharge in between the diapers and teen tantrums:
Go for a Drive
Getting out of the house and away from the routine can help. I enjoy driving and find that it can help to relax me. It helps that we live in a small town where the drivers are polite! Even when I lived in the city I would go for drives along quiet country roads in order to de-stress.
Music
I find that music is a key de-stressor for me. I sing, dance around with the kids (or the baby in my arms) or I put music on in the background while I work. I've read studies that show just how effective music can be for boosting your mood and lifting depression (given that you listen to uplifting music, that is). Classical music can do wonders for your brain! Here's a quick article highlighting the many benefits of listening to music.
Vitamins
Taking vitamins can help to boost my energy and keep me going. Just as the article mentioned above (from Psychology Today) – fatty acids can help to block stress! This is good news – it's easy and inexpensive.
Reading
Reading relaxes me, especially if I read something proactive and useful that can be applied to my life or work.
Reflecting
Reflecting on our lives is a key factor in future success, in my opinion. If we reflect on what has worked, what hasn't worked, what we could do better and what our lessons have taught us, we are being proactive about our choices. Making good choices leads to better and better choices… and in return, a better/happier life.
Journaling
When I feel as though I can't control what's going on around me, I write it down. I write down my anger and fears and frustrations. No one else needs to see it but it sure can help me GET IT OUT!
Television
I'm not a big TV watcher but now and again I allow myself to zone out. I find a movie or show that's witty or funny or silly and I let my brain shut off in order to think about… nothing at all.
Walks
Exercise is a well documented and scientifically proven de-stressor. Humans need fresh air and exercise and it does our brains/bodies good. I enjoy going outside for walks around the forest or in our little town.
Vent to a Friend
I have a few select friends that I trust with my private thoughts, ideas and frustrations. My husband is #1 on my list and I have about four friends in addition that I trust to listen, empathize and give me active ideas for coping strategies.
Prayer
As a person of faith, prayer is always a part of my life. When busy and rushed I have to remind myself to slow down, stop and pray. Not just when things are rough but also when things are going well. Giving thanks and having a grateful heart are simple ways to live a contented life and those who are content are, of course, happier!
Shara Lawrence-Weiss is the owner of Mommy Perks, Personal Child Stories, Kids Perks, Early Childhood News and Resources and Pine Media. She is the mother of four and the wife of one. Shara has a background in education, early childhood, freelance, marketing, special needs, nanny work, and business ownership. She's secretary of her town charity group and a Board member of her local library. Shara and her husband run children's events for their small-town fundraisers and in their spare time, mentor various teenagers in the community.