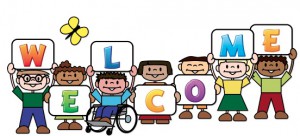 abcteach is the educator's online resource. With over 45,000 downloadable and interactive files, customized worksheet generators, and a massive photo/clipart library, we provide versatile materials that adapt to all learning environments.
abcteach supports:
• Teachers, parents, and homeschool educators
• Students and college professors
• Tutors, after school programs, and enhanced learning facilities
With abcteach, you spend less time searching for the right materials and more time being a great teacher. Join educators from around the world and become a member today!